What a great night of conversation at Tech for Non Tech! With Chris Armstrong, Emma Mulholland, Naily Makangu and James Donaghy.
Talking Product Manager vs Product Owner
Chris Armstong from Niice kicked things off. Niice allows fast collaborative sharing of brand vision for big name brands. Chris is the founder and all things CEO including the Product Manager role. And due to expansion Niice are now recruiting for a product manager role. The emphasis here is that with a team of four, the next steps for the company is to grow with the addition of a product manager Find out more about the role here https://twitter.com/Armstrong  
Emma Mullholland from Instil was up next talking about what is product management. It really comes down to identifying the value that your product offers to customers and making sure the product is usable, viable and feasible. The product manager role is now just product it ranges into pricing, business model, commercial value, customer feedback and much more. Everything for a product manager is an assumption until proven a reality.
The difference Emma pointed out between product management and product owner is that the owner is much more focused on the problem and solution and can have less scope to focus on the bigger picture of research, discovery and strategy.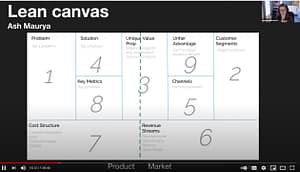 Nail Makangu, The Mary Poppins of Business has a real passion fo how product management fits into the overall business and asked us three great questions.
How do you avoid the shiny object?
How do you overcome conflict?
And why should you wine and dine the organisation?
The key points that as a product manager you have many stakeholders to work with and it's key to look both inside and outside the organistion for viewpoints and feedback. But it's also key that a product manager can say no or not now.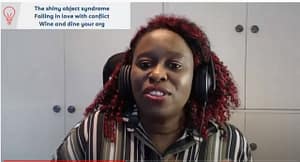 And James Donaghy used our Tech for Non Tech Event as a case study for a product discovery. Helping identify the key reasons in the planning phase of why it might fail and how to mitigate against these with better planning, monitoring success, engagement and feedback.
James also touched on making sure the product is viable, feasible and desirable. 
Some key points were focused how product management and owners can again relate to all stakeholders across the organisation.
And both James and Emma touched on the fact that product management is a growing role and need more support in the industry to encourage more people to consider it as a career.
James has a background in digital marketing and even as a startup founder so it shows that skills from other roles can apply into product management and product owners. 
Check out the Tech for Non Tech video to listen into some great Product Management and Product Owner tips