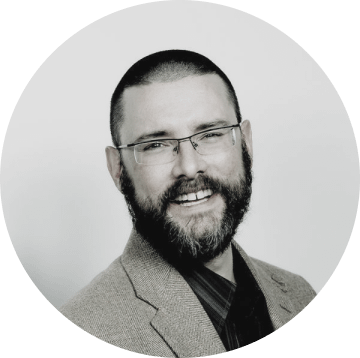 Back in September, Raise Ventures held a Tech for Non Tech event which focused on UX Design, UX Development and UX Education within Northern Ireland. One of the speakers on that evening was Mr Murphy. Chris has long held the title of lecture of design education with a specific focus on Web Design, more recently focusing on Interaction Design and pioneered the MFA in Multidisciplinary Design that has produced a vast amount of high profile designers that are working in the industry throughout the world as we speak.
We caught up with Chris just before the winter break to ask him a few questions on his thoughts for the new year.
Question 1: During our chat with you earlier in the year. You where on the cusp of launching Season 1 of The School of Design. How is that going, how are plans processing into 2021 and how has the uptake been since you launched?
The launch is going well. Rather than a single day – BOOM! – launch, I've adopted a rolling launch. I've had a lot of signups, which is great.
I ran a product-focused course (Sell While You Sleep) from September–December and that went really well. I'm also running a Design Your Future course in January, for anyone that wants to embark on 2021 with a clear mission.
I've also flipped the business model. Before I was selling courses, now I'm selling memberships. If you sign up as a member you get access to a full year of courses:
https://library.theschoolofdesign.com/152186df369a4dfe927a59fdf353401b
I'm pleased with how that's going, it's also shifted the emphasis towards a more community-focused platform, which fits my mission to teach as many people as possible.
Question 2:
Tell us what you think about 'No Code' and Communities as we run into 2021. Personally I'm a huge fan of 'No Code' solutions. The faster you can prototype the better. If Santa only brought 'No Code' tools. What would he bring you.
😉
I'm a huge fan of #nocode tools and I'm already building them in to what I teach.
I've been exploring how #nocode tools can fit into a startup-focused workflow and I've started to develop some courses around that. That's garnered a lot of interest and I'm now working with some partners, including Durham University, to teach these startup flows.
I'm looking forward to more #nocode magic over Christmas so hopefully Santa brings that.
Question 3:
I know you've literally just seen the movie Tenet, what did you think of it? Seriously. Let's get meta. What inspiration can you bring from the movie Tenet and out into the design world in 2021 and what books should a designer read over the winter months and into the new year?
Great question! 'Tenet' was… interesting (but in a good way!). It reminded me of 'Inception', in the sense that it will repay multiple viewings.
Making a leap… When we build – whatever it is we build – how do we build for the longer term? How do we wrap out products and services in 'layers of delight' that repay repeated use? Seriously, I think that's an important question.
We live with products often for years at a time. As designers and builders, we need to build engaging experiences that unfold over time.
As for reading, this Christmas I'm reading a great deal as I build The School of Design's Required Reading list.
I'd recommend anything on that list:
https://library.theschoolofdesign.com/2da37f5bc5324e1aa5f87ee589f504c1
Check back over Christmas and the new year, I'm adding books as I finish them (and my new job involves a lot of reading!).
Chris titled the talk of the night 'Everything is a Prototype' and brought some live thought into his presentation, talking, teaching and sharing his story with our zoom room. I've taken the time to note some key quotes and embedded a few videos below. For more information on Chris, what our full video on YouTube and follow Mr Murphy (Or Chris if you'd prefer) @fehler on twitter.
Designing Education like a Product.
One of the other things i think is interesting from a university perspective but for just from a business perspective is speed to feedback. In a university we would get a course agreed like designing a product. When we design a product we spend a lot of time building it and then we usually stick with that product for five years until we redesigned the next version of that thing. Just from a product design point of view that's absolutely bonkers. What we should be doing is we should be building something testing it and changing it the next year. So if something doesn't work and if it has some issues then we'll abandon that and we'll move to something different.
Designing Education in the Open.
Newsletters, Creativity and Education Communities
Community driven things are going to take over email newsletters. Email newsletters is where your audience gets to hear from you once a week and that you're amazing right but you know what. They can hear from you every single day in a slack community