Ban on new petrol and diesel cars in UK from 2030 under PM's green plan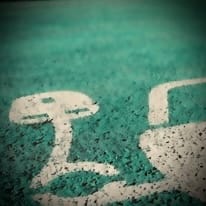 While the efforts from the PM might be lacklustre (the budget amount for this transformation is 1/25th of the massively overspent (and mostly pointless) HS2 rail project, the opportunity remains for smart startups to address some of the problems of the early 21st Century.
Look out for startups which address:
Cheaper access to electric transport – electric vehicles are about 2x the price of an equivalent ICE (internal combustion engine) vehicle in the UK. The UK government grant just skims the surface of the price. It then means that in 10 years, cars will start to be utterly too expensive for the average punter. As the British public remains mostly resistant to public transport (it's a small number, mmmmkay), the opportunity remains for access to electric vehicles without the burden of ownership. We've seen some efforts like this in the past – Uber is one way of monetising an expensive vehicle (if only the numbers worked) and it's about 10 years since a group of us hired a nice BMW in San Francisco using the ZipCar service. As electric vehicles can be charged up anywhere and can be charging while idle (unlike ICE cars), there's something there.
Cheaper (and more efficient) electric vehicles – when you think about it, only 10-20% of the average car weight is the driver (and their luggage). eBikes, recently legal in 2020 in Northern Ireland and only legal for the last couple of years in the UK represent one way of helping people get around cheaply and quickly. That said, Northern Ireland certainly doesn't have the infrastructure for it. But when you see some low cost electric vehicles being produce for the Chinese and Indian markets, they make a lot of sense for European markets too. Lighter vehicles with shorter ranges – maybe a battery trailer to boost range. If you'd like to have a chat about that one, we have some ideas.
Energy Efficiency – up to a third of the gasoline in a car is used for idling. Not going anywhere. One of the advantages of electric vehicles is they don't use much power when stationary. Assuming battery tech isn't going to have any leaps (unlike processor power), what can be done to reduce battery drain. Taking an example from the computer world, the logical thing would be to reduce top speeds, reduce friction and reduce weight. Use the battery for roadholding ballast and the rest of the vehicle is thin and light.
More Charge Points – there will be an explosion in the need for charge points as we still haven't addressed the problem of how do people in terraced houses, who park their vehicles outside their houses, charge their cars without creating a trip hazard. The answer would seem to be car-farms. But there have to be other ways of addressing this. Maybe many more charge points at workplaces and supermarkets. And inclusion of charge points for eBikes, eScooters and other Light Electric Vehicles.
Distributed Energy Sources and Storage – most grids run close to capacity. Certainly the grid in Northern Ireland is running at 98-99% capacity. Adding a heap of electric vehicles without the requisite increase in energy distribution capacity will result in brown-outs in some regions so we have to plan for it. But installing wind farms/solar farms with attached battery/capacitor storage would mean the grid would remain relatively unchanged, while moving storage and source to the edge of the grid. the intelligence would be in then balancing the grid rather than replenishing it.
Reduced Need for Transport – 2020 has proved that for a lot of people, commuting has moved from being a drag to being unnecessary. Whether it's improved networks or videoconferencing and project management tools, there's a current hunger for ways to manage distributed teams. When the big companies with tens of thousands of rented seats in city centres are not renewing their leases, there's a seismic shift in the way that people will interact with work.
City Disruption – following on from the point above, what happens in a city when, over the space of two years, 10,000 workers stop commuting into the city. For Belfast it means a massive reduction in traffic and no need for five lane motorways at the end of the M2. But what does it mean for cafes and shops who thrive on lunchtime trade? How will they cope. And what about the empty office buildings. How can they be transformed into something. This could be an opportunity to create a living city in Belfast, but the ramifications go further for cities globally.
Finishing up
These thoughts represent some of the opportunities wrought by 2020 – from announcements on cars to the Covid paralysis which has companies giving up empty offices. Startups are made by opportunities taken advantage of by opportunists. If you have an idea that addresses some of these issues, get in touch. Our next intake is at the start of 2021.