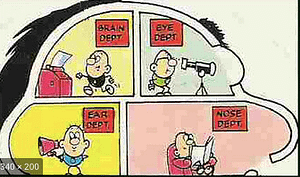 Before an early stage startup founder approaches investors they have to put themselves in the position of the investor and make sure they have the answers to the questions below.
The idea – does it solve a problem?
Does this idea capture my imagination?  Can I see it in action solving a problem or filling a gaping hole in the market?
Is there a big enough market?
Is there is a big enough market to make it worthwhile?  Is it only relevant to a local market or can it scale internationally?  What are the barriers to it scaling or exporting or working in different markets?
Do the numbers stack up?
Will it make money? Is it profitable?  Are the costs related prohibitive?  How will it look post investment, in 6 months, a year, 3 years, 5 years plus?  Is there an exit?  Is there adequate runway?  When will I likely be asked to invest again?
The team
Does the team have a deep industry, market, product knowledge?  Do they have a firm understanding of their numbers and the rationale behind them? Are all the necessary skills in the team or available to them through partners (service providers/ professional services)? Is there trust and a shared vison?
Execution?
What stage are they at? What have they built? what customer engagement have they carried out? have they any proof points? Do the achievements to date combine to convince that the opportunity can be realised?  Is there a track record within the team, an industry comparable, a market change or moment of opportunity that makes this a great opportunity?
When and how will I make money from this?
Is an exit achievable? What timescales?
Can I contribute?
What can I contribute beyond money?  Can I make introductions to customers, suppliers, professional partners, other investors? Can I use my skills to support functions within the business?
How's their Admin?
Is the term sheet agreeable and equitable? Has the company got EIS/ SEIS approval? How does the current captable look? Do they legally own all IP?  Are there any loans or warrants on the company?  Are their documents up to date on companies house?  Do they have any outstanding debts or issues with HMRC?
Do I like the founders?
On a personal level do I enjoy spending time with the founder and can we have a positive working relationship during the good times and inevitable difficult times?  Can we discuss, debate, argue and not always agree but always answer each other's calls and do what best for the business?
How have they approached this raise?
Has it been disorganised, information inaccurate and poorly prepared, has thinking been muddled and inconsistent, has the founder behaved inappropriately ( like an idiot)?  Or has it been well orgainsied, clear, focused, material consistent with their brand?  Has the founder been polite, understanding while still competitive and as pushy as you would expect?
When?
When can I write a cheque? Do I agree a gradual investment or go all in at day one?  Who do I have to talk too, partner, lawyer, accountant?
If a founder can answer the questions above positively – there is a chance.  Leave question marks and it all becomes harder.  As always preparation is everything!