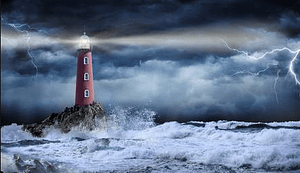 The Covid lock down has led to an increase in webinars and blogs from the investment community. They have given a great insight into the current state of play.
The general themes are:
Priority is keeping the lights on or helping them shine brighter.
The priority of angels, VCs and funds is to protect their portfolios and keep their lights on.  The unique nature of this crisis is that it has affected everyone.  No business or individual has been untouched so investors will have to survey their portfolios and provide whatever support they can.  There are companies who will be thriving in this crisis, whether they are a supplier to the health sector, food supply, remote working tools, elearing and educational software to name a few.  They will need support to fully address the needs of their customers and manage unexpected growth.  This might involve time and potentially cash.
Angel Networks across Europe have been working in conjunction through the European Business Angels Network.  They have been improving their use of technology to run events, surveying members to understand investment appetite and working to facilitate follow on and fresh investments.  There has been mention of an increase in syndicated deals.  It's too early for them to assess full impact of the crisis. They have been lobbying governments and EU for support for the sector.
In the UK the Save our Startups campaign has seen the announcement of the Future Fund.  U.K. government is pledging a total of £250 million of taxpayer's money to the new fund (delivered via the British Business Bank). To unlock the investment —in the form of a convertible loan note — businesses must secure an equal or greater amount of match funding from private investors, and be a U.K. registered private company that has previously raised at least £250,000 in private investment in the last five years. This will help deals currently in motion that have possibly lost investors or commitments not being honoured.
Keeping Powder dry.
Many funds will have completed investment rounds and will have had investment strategies in place. It's been suggested that often a completed round involves commitments to invest rather than cash in the bank. It's therefore hard to fully assess the liquidity of the investment market as decisions might change and commitments may not be followed.  It's also likely that General Partners will have to revisit investment strategies to plans to ensure they have funds available to protect portfolio companies.
There will also be funds held for opportunist investments.  There are different ways to view some likely investor behaviour – there will be vultures and white knights.  All terms have to carefully considered.
Founders will have to be careful not to accept investment on terms that will hamper future funding rounds, their medium to long term growth or compromise their position or stake. Sacrificing control or accepting an offer that means an exit leaves them with nothing might save some jobs or keep a dream alive, but it won't be worth it in the end.
There will also be investment funds held back for opportunities in the new reality.  The world has changed dramatically and it's not currently always clear which early stage opportunities will be worth pursuing. An overarching theme has been that good teams with strong ideas will attract investment while more questionable projects wont.  This isn't necessarily a bad thing.  It's worth noting Airbnb and Uber grew out of the last financial crisis.  There will be comparable companies.
There will also likely be new tax regimes and investment incentives released by government to stimulate investment.  The big challenge will be getting this money through to early stage companies.
For startups the challenges remain to build teams, build product and sell as widely as possible. The fuel required is capital and there is going to greater demand for it than ever before.  Those businesses with a seed round in place and customers, they will need to communicate well with their investors, keep them well informed of the businesses position in terms of cash and runway and work with them to keep the business going.  They should also be constant contact with other stakeholders such as their bank, suppliers and customers to ensure no decisions are made in isolation.
Pre revenue and early stage founders will have to be prepared to bootstrap longer, use personal and professional networks effectively to develop the businesses, source cash, services and support wherever it can be found.  When approaching potential sources of investment or grants, the importance of quality materials cannot be underestimated. There will be considerably more competition, so a well prepared and branded pitch deck, investment summary containing qualified financials and a covid statement are a must.
What has been mentioned in the webinars is the importance of recognising the crisis and showing adaptability.   We're doing this at Raise.  We've brought everything online, have reached out widely through our local investors, engaged with UK and European angel and fund syndicates, held daily zoom calls with teams and started planning for the future.
If you have an idea or want to work with a tech startup, get in touch and we help.
Similarly if are a startup founder and need investment or support preparing for a grant application or funding round, please get in touch.