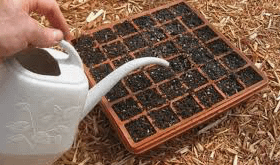 While our priority at Raise is to support our portfolio companies and the wider community as we deal with the pandemic but we have to keep looking forward.
This blog is in comment to an article in the Sunday Times Business Section.
https://www.thetimes.co.uk/past-six-days/2020-03-29/business/coronavirus-start-ups-facing-funding-collapse-v0fbwwkqz
The Sunday Times has reported on a significant drop in levels of investment in EIS funds. According to the EISA, overall funding has dropped 70% in the past two weeks. Usually these funds secure the majority of their investment in the run up to the end of the tax year. Not surprisingly investors are holding back as they wait to see what happens in the wider economy.  Naturally they are keeping resources as liquid as possible, rather than paying into vehicles with a minimum of a 3 years and more likely 5 – 8 years for an exit.
This will have serious consequences for startups and scaleups.  Many will have limited cash runway as they will have been preparing funding rounds with the hope of securing investment from these topped up funds.  There are also startups that will have been running expansion or product development strategies, dependent on existing funds on their cap tables following on with additional cash.   This may be delayed or not come at all.  The impact could be damaging or even catastrophic.
In Northern Ireland it is well documented that we have a very effective early stage investment route with active angels – Proof of Concept Grants  – Tech Start NI investment –  followed by Clarendon Co-Funds and  Crescent capital.  The usual route is then to approach UK and Dublin funds for series A (more seed on UK terms).  It appears that this is going to be a much more competitive landscape in 2020 and we probably won't see a new normal until 2021.
The article in the Times highlights that the government has done nothing to help this sector.   It could even be argued that the support offered across the wider business sector doesn't reflect the realities of the self employed or company directors, paid in dividends.   The loans being made available through the British Business Bank partners will not be suitable for pre revenue or even pre profit companies – this is the majority startups before Series A.  The article calls for an extension of the EIS tax reliefs but this assumes investor appetite.  There will always be entrepreneurial investors who recognise this as a good time to invest but their numbers will be reduced.
Some other options could be:
An Emergency Basic Income relief for everyone?  Easier to administer and the burn rate of startups would be slashed overnight. People could use this time to work on their next big thing or develop new skills.  The money is likely to be spent in the local economy and refunded to government through VAT receipts and the expected new tax regime in 2021.
The chancellor could go even further with the TechStart model of POC grants being rolled out across the UK to help the wider startup ecosystem.
The co-founding model could be extended but in the form of grants rather than equity investments which can clutter a cap table.
This crisis shines a further light on the absence of a Northern Irish VC fund for Series A investments.   Could government seed such a fund?
With entrepreneur relief being phased out, can the chancellor support founders with supportive tax regime when they most need it, at the beginning when they are creating jobs and wealth for others?