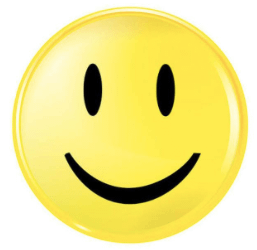 As the world battles Corvid-19, climate change and rollercoaster financial markets it's worth focusing on some reason's Northern Ireland's startups have to be cheerful!
More support is available for startups than ever before. We would obviously point out that Raise should be first port of call for any entrepreneurs with great ideas – but we do acknowledge that the government funded schemes run by Ignite in Ormeau Baths, Catalyst's various programmes, Ulster Bank's accelerator and the schemes run by Enterprise Northern Ireland in the business parks have to be celebrated.  There is a home for every founder to develop their idea and to get the support they need.
More meetups and social gatherings for startup founders than ever before. While there is an instinct not to venture out of your coworking space – you are doing your business a disservice and missing out on some stress relief!  Surrounding yourself with the same voices isn't healthy so  – leave the Baths or Raise or the Fintech Hub and go to Indie Hackathon, Silicon Drinkabout, Frameworks event or one of the other various events.  As Alex Ferguson used to say to strikers looking for goals – "get out there and run around a bit"
There is funding out there for great ideas with great teams. TechStart NI have been given more money from Invest NI for POC grants and investment rounds.  Clarendon are delivering a Co Fund and managing the HBAN syndicate.  These are all part of the Invest Access to finance strategy.
We are delighted to announce Raise the Decade – the Roaring 2020s! On the 23rdApril we will be hosting our next pitching event.  Another opportunity to enjoy some wine, food, meet investors, founders and hear some pitches. We strive to bring new faces and people to these events who are new to investing or are very quiet in their approach.
Our previous Raise events have seen pitches from companies that have gone on to complete multimillion pound raises!
Our Universities are flying QUIBS recognised as the leading spinout University in the UK.Worth also acknowledging that Innovation Ulster at UU has also been producing excellent startups.
We have an active and interested Norn Irish diaspora with people around the world who are increasingly keen to give back. These guys should be welcomed, encouraged and listened to.   Don't hold back in contacting them, use them to push doors open and then charge through!
Inward investment is driving up standards and skills. I could grumble about skills shortages and inflated salaries but if a few techies make a few quid from a US company and then goes on to launch a startup or join one as CTO or invests in others – bring it on!
Despite the political chaos – some stability has returned and clarity will follow that will allow business to take advantage of the opportunities that come from it.
We are particularly cheerful that the 9 new startups have begun their startup journey with Raise and they are on the lookout for tech talent, investment, users and customers so follow our social and come to Raise events to meet them and find out more!