What is R&D?
When a business sees a challenge or a gap in the market and starts investigating different ways to fill it, they could end up trying to create a new product, change a process – or simply extend the knowledge within a certain field. This is Research and Development (R&D) and this activity could be eligible for R&D tax credits.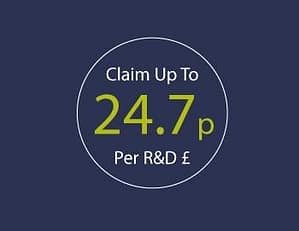 About HMRC's R&D Tax Credits
In 2000 the government introduced the scheme to encourage and reward R&D within limited companies. If you have created a new or modified an existing product, service or process within the last two financial years, HMRC's R&D tax credits could offer your business an additional tax reduction of up to 24.7p for every qualifying £1 spent on R&D.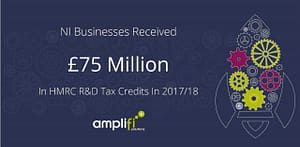 Who Qualifies?
The scheme is open to any business in any sector, with a successful or failed innovation. To discover if you qualify, ask yourself the following questions:
1. Are you an incorporated company?
2. Have you developed a new product or changed an existing product, service or process?
3. Did your innovation try to overcome a scientific or technical issue that advanced the knowledge in your field? (If the innovation has been developed by another company, but the approach isn't common knowledge or within the public domain it can still qualify).
4. At the start of the project, were you unsure how to create your innovation and was this uncertainty something a competent professional could not readily resolve?
5. Did you go through a process of trial and error (testing phase)?
If you answered yes to all the above, you could be eligible for R&D tax credits.
What Project Costs Qualify?
How Amplifi Solutions can help
We are R&D tax credit specialists with a team of qualified accountants, data analysts and technical writers that can guide you through and handle the entire R&D tax credit process, from the initial discovery meeting, to data analysis, case study writing, creation of a defensible claim (with full audit trail back to the nominal ledger) and working in tandem with your accountant to submit the claim to HMRC.
For more information, contact the Amplifi Solutions team on 028 9008 0125 or visit www.amplifi.solutions