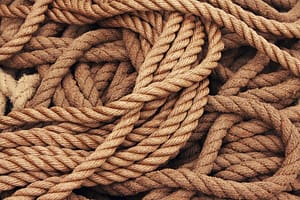 (In Part I and Part II, Michael explains the investment process in an attempt to give a realistic depiction of the time it takes to get an investment round through – in this list it's all about getting it over the final hurdle.)
Stage 3 (6 weeks) – Due Diligence and close – dragging deal across the line.
The speed and efficiency of due diligence is often dictated by the preparation a founder has done. They should have a full financial pack in place, SEIS/EIS letter of approval, company information, legal material and their bank standing by to receive the funds.
What inevitably happens is the investor reads the term sheet and then comes back with a counter proposal. This then leads to a negotiation face to face and then with lawyers. Even when a handshake has taken place, the lawyers can start their work.
Often if a fund is investing they will have term sheets that they have to stand over to keep parity across a portfolio. A founder should be careful and be particularly aware of matters such as liquidation rights, any dilution and other small print. What may be offered is a mix of equity investment and debt. The terms of any debt instrument have to be carefully understood to ensure that it doesn't have a long term detrimental damage to the founder. If you're not sure what those mean, you can google them, keep reading our blog or sign up for our sessions!
There may also be a staggered draw down of funds on the hitting of particular targets, requirements for board seats, access to accounting software, supply arrangements of products or services between investor's business and founders business. These are all details that can have a positive impact on the business or not but have to be agreed.
In many cases the final investment round will include a combination of angel investors, a fund, a government fund and existing share holders. The challenge at this stage is aligning terms and satisfying the lawyers.
It is also worth mentioning a potential delay can be Know Your Client or Anti Money laundering rules. The investors have to confirm identify and in some cases reveal origins of funds. They will likely be used to this but can delay matters.
The fear at this point is that no compromise can be found and investment doesn't go ahead. What's worse is if the founder goes ahead on terms they aren't comfortable with. This will lead to the inevitable failure of the business. The founder has to be strong and have faith in his business to wait for the right investors.
The time frame for due diligence and competition can be 6 weeks. But it's often delayed due to
Slow lawyers
Slow accountants
KYC/ AML checks
Last minute inclusion in terms
People on holiday
Other business commitments.
This blog asked how long does an investment round take. From start to finish it can easily take 6 months or even longer. A local firm just announced a funding round and it took 18 months. They waited for the right combination of investors and then completed the deal on mutually beneficial terms. It's fair to say that if a motivated investor sees an opportunity they know and like it can also take 6 weeks but it's crucial it's the right money on the right terms.