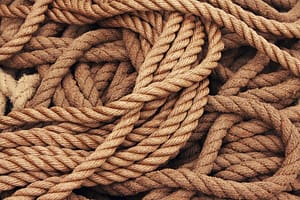 (In the previous posting, Michael describes the first part of the investment process to give an indication of the timescales involved and how it can be difficult and frustrating for founders – but equally how this must be understood.)
Stage 2 (10 weeks) – Promoting your Raise
The best analogy for this is dating. Work through your list of prospective investors and utilise contacts to get introductions and meetings. Cold calling or sending pitch decks to funds without an introduction rarely yields results, so introductions are important.
Attending networking events, pitching competitions and utilising the networks of professional services firms can give access to potential investors.
This is a very human process and face to face meetings are very important. The investor needs to get know the founder because they will be spending their hard earned cash with an expectation that it will produce a significant return. Similarly funds will have to be convinced that your vision will produce a return for their investors. It's a very challenging process for the founder because the investor will give their view on the business, market, the vision for the future and the valuation. It will be framed as honest feedback which can be difficult to take if they tell you they won't invest for lots of reasons.
Why this is challenging is because the founder has to keep faith in the business they have built and the vision they have for it, while at the same time picking out the feedback which can be useful.
It is also important for the founder to focus on genuine leads. A fast "No" is better than a drawn out "No". To get a fast no a founder has to be prepared to share information and put clear timescales on a deal. The reasons for slow no's are often related to the investor's wider business interests. There is a temptation for a founder to wait for the investor to be in a position to invest. This can be damaging for the round, so while it's difficult, a thanks but no thanks might be the right approach.
Another issue many founders face are investors who don't have the best intentions. They may be a competitor who wants to use this as an opportunity to find out more about the business and their plans.
With funds or institutional investors this early stage process is often a layered approach. Get past gate keeper to investment executive through to associate and finally investment manager. They will they have to introduce business to investment committee.
If approaching a government fund, it is important not to underestimate them or assume that they will help coax a founder through the process. They expect the founder to be well prepared and investment ready. It should be assumed that they will behave with the same levels of expectation as a commercial fund.
All being well a founder will meet someone or a group who share their vision and want to invest. The founder should then issue a term sheet. Often it comes from the investor but whenever possible the founder should keep control and issue this.
Then the fun begins.
The timescale suggested above is before term sheet is issued is 6-10 weeks. The surprisingly mundane delays for this can be caused by:
Diary clashes
Holidays
Investment committee meetings
Changes of staff within funds
Investors other commitments
Founders own business.