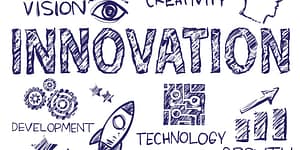 Last week, the Department of Finance opened a £30,000 Innovation and Outreach Fund to encourage the use of open data.
This fund has been launched to promote the innovative use of open data and to engage the public sector in promoting the Open Data NI Portal as a data source, which are key objectives of the Open Data Strategy for Northern Ireland.
Under the fund, Northern Ireland individuals and organisations can apply for support of between £300 and £5,000 to develop apps, interactive visualisations or other products that make innovative use of data on the Open Data NI portal.
The fund is also open to those hosting engagement activities which will raise awareness of open data such as hackathons, workshops, seminars or events.
Find out more about the Innovation and Outreach Fund and apply by Friday 7 February 2020.
Innovative individuals and organisations participating in this call may also qualify for recognition at bronze, silver, gold or platinum level as part of the Innovation Accreditation Programme. Find your innovation level now!
(At Raise, we'd be happy to help any individuals who want to apply. We can probably provide event space so you can use the funding for what you need it for!)