The latest Invest NI introduction to Access to Finance session was held last week to announce the "new" equity funds. These are local government backed equity funds; supported by Invest NI, tendered for and then managed by private fund managers.
There is a history of government funding in NI that, according to Crescent Capital, extends back 25 years. This blog won't go into the history, that's a topic for another day. It'll only focus on the new funds.
Techstart NI (ERDF) is a collection of funds providing support to NI based entrepreneurs, seed / early stage SME's and university spin outs. Support includes a £30m SME equity fund, investing between £50k – £750k in any one round and up to £2m over a series of funding rounds, and a £4.5 Proof of Concept Grant Fund.
For Proof of Concept, they are looking for innovative early stage concepts and the aim of the fun is to help them explore the viability and commercial potential. It is a simple online process with a pitch competition.
For Techstart Fund, they are looking for start up and early stage tech with an initial investment of £300k and potential follow on of £2m. They look for a product that is developed, and that the business is engaged with customers and had potential to grow into a scalable business.
Crescent IV (ERDF)
A venture capital fund with the potential to invest £54m in innovative, high growth potential SMEs within the technology, life sciences and manufacturing sectors. Individual investments will range from £500k to £2.5m with an upper limit of £5m over a series of investment rounds.
Co Fund Ni II (ERDF) is a £50m equity fund for SME's based in Northern Ireland. The fund co-invests alongside busines angels and other private investors. The fund can provide co – investment in deals typically valued between £!50k and £1m and up to £1.25m over a series of investment rounds, at a ratio of up to 50%
Loan Funds available include
Northern Ireland Small Business Loan Fund – www.nisblf.com
Growth Loan Fund II (ERDF) www.whiterockfinance.co.uk
Growth Finance Fund   www.whiterockfinance.co.uk
Tips for Getting Investment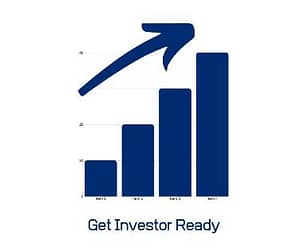 As a start up business looking to get investment it is key to get "investor ready" before approaching any funder.
Understand the problem that you solve
Your addressable market
Get a good team in place
Have a route to market
Get the financials ready
Understand your competition
Get a good pitch deck together.
Getting startups investor ready is what we do at Raise.