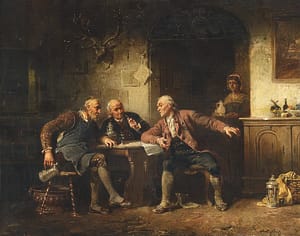 Reality of Equity Crowdfunding
Raising investment for start-ups is one of the many challenges an entrepreneur will face.  This has always been the case, even back in the 17th Century when entrepreneurs stood on tables in Jonathan's Coffee Shop in the City of London.  They shared their business opportunities and merchants would offer investment.  Their names would be added to lists posted on the walls and their share of the business noted.  This place outgrew itself and became the London Stock Exchange.  While there is a significant distance between crowdfunding platforms and the Ftse 100 – the guiding principal remains that businesses turn to investors for cash to enable growth in return for the reward of high returns.
Startups early stage funding usually follows the standard process of a friends and family round being followed by seed and series A.  Different markets and industry sectors see these rounds occur at different stages of development.  What is consistent is the need for cash to realise potential growth and market share.   I've spoken to countless entrepreneurs who have been at different stages and have come to a decision that "they'll crowdfund it."  A difficult conversation follows if this is based on the premise that it's a fast and easy way to raise investment – because it's not.
It's important to remember that while equity crowdfunding has changed the management of an investment round and provided a platform to launch digital marketing campaigns, the underlying investment opportunity still has to be attractive to investors.  The team has to convince that they can deliver, there has to be a market for the business and there has to be some proven investor appetite.
The workshop tomorrow will explain how equity crowdfunding platforms operate, will examine the different operators, set out a guide on how to best to prepare and then run a successful campaign.  It will also point out some benefits of having a crowd of investors and also the potential pitfalls.
It's not too late to come along.