Last weeks Raise session was about risk and mitigating risk. The first step was helping our startups identify the risk level they may pose to an investor (and for good measure, this could also apply to early customers, like those who engage via crowdfunding platforms like Kickstarter).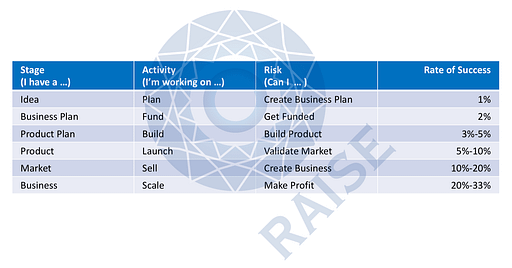 We have heard before how an investor is inclined to invest in a team rather than an idea. A team which has successfully executed a previous product or company is much less of a risk than a completely green team straight out of college or a scruffy kid with a laptop and tattoos. In reality, there's no reason to suggest that the tattooed kid has any problems in delivering her vision, but to an investor there has to be a level of confidence imparted, a level of trust put in place.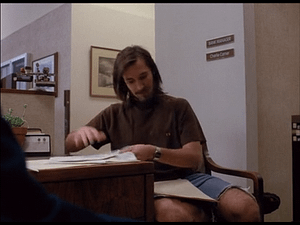 These images from the excellent Pirates of Silicon Valley illustrate that sometimes banks just don't like beards. In the myth, Steve Jobs got no traction from financiers while he looked like a hippy. It took the veneer of a businessman to get him on the right track to investment. Simple things like having all of your documents in order, having the foundations of the business right and exuding confidence can make a huge difference. You don't need to be Steve Jobs – you just need to put an investor at ease that you're not going to waste her time and money.
RAISE are here to help you understand the risk – help you get the foundations right and help de-risk it for investors. We will help you put together your pitch deck and business plan while understanding why these things are necessary or important.