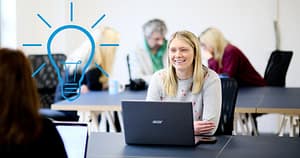 Belfast is booming, tourists are at every city centre street corner jumping on a City Sightseeing Bus and there are many a crane on the skyline with more hotels and student accommodation popping up around town.
In the mix of the Belfast boom, there is booming startup world: business startup opportunities are rife.
The talent, creativity, ambition and entrepreneurial spirit here is one to be applauded.
This startup boom and talented community is supported by a wide range of programmes, hubs, mentors and advisors.
Raise leads the way in helping this talented startup community. 
FYI a startup is a temporary organisation in the search for a repeatable and scalable business model.
Startup founders with an idea think they know how this idea will solve a problem, who their customers are, how they might distribute their idea and how they might price it.
The real challenge is to validate the idea and make sure that idea DOES solve that problem and can be sold to those customers for that price.
Once validated the startup has to accelerate and get to market quicker than others to get a large chunk of that market and generate revenue.
That's what Raise the accelerator programme is all about
Raise sits along side founders with startup ideas at this early stage to help them
INNOVATE: VALIDATE: ACCELERATE : RAISE
To get their company foundations right
To understand their market and think outside the local box, what about the global opportunities?
To build a financial model that takes advantage of the right opportunities to maxmise potential
To get the pricing right 
To get those great 100 sales under the belt
To raise funds to accelerate further, faster and bigger
Raise is run by experienced, successful entrepreneurs with a focus on the real needs of the startups in our cohort.
Offering bespoke knowledge, connections, expertise and mentoring to each of our startups really makes Raise different.
With applications open NOW there are only 6 places on our programme this autumn 2019 and we take a 6% shareholding in each company therefore sharing the risk – if our companies succeed we succeed.
APPLY NOW