The point of a pitch is the meeting afterwards. Not the pitch itself. You're there to initiate interest. No-one is going to sign a cheque at an event or have a bidding war with other investors in public – leave that for the "startup theatre" of Dragons Den. We live in the real world.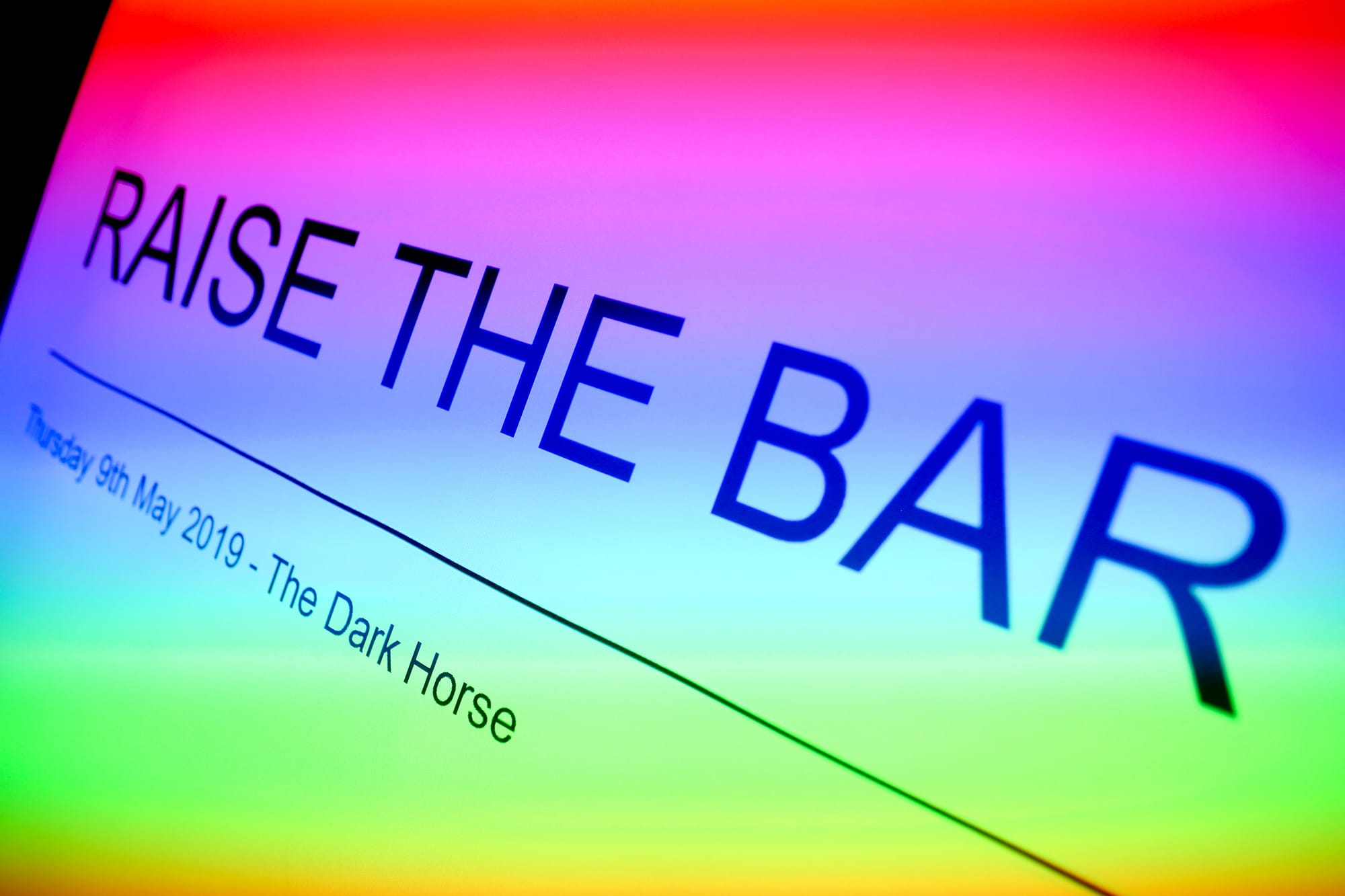 Last night, we crammed a few dozen entrepreneurs, investors and the engaged and involved into the Dark Horse in Cathedral Quarter. The Dark Horse is probably one of the nicest cafe/bars in Belfast with old style decor, rich colours and a stunning backdrop in the bar. It's also less than 100 metres from our office, and right beside two of the hottest bars in Belfast. You can see why we picked it.
We started off the evening with an invite only Wine and Cheese introduction for entrepreneurs and investors and then at 7:30 opened the doors to the wider community. We're particularly interested in people who are engaged, who are involved and who passionately share our cause – the creation of wealth and prosperity in Northern Ireland.
We had four pitches – from four different companies at very different stages of their development. These were bolstered by the RAISE programme members who all had their networking caps on and showed their intense enthusiasm for their passions.
Stephen Rice joined us by video from Washington as his company UPSKILL ENTERPRISE continues an assault on the US labor markets. Ryan Farren from BPMBUILD gave a very impressive pitch indicating their current revenues and very achievable targets. From BIOBOOT, we had Joshua Thompson with a fascinating insight into food security measures involving infection control and reducing huge wastes in farming (which will vastly improve animal welfare outcomes). And lastly Farah Zahid pitched a compelling project, SCHOLAR, which aims to change school selection and child educational performance outcomes for parents across the globe. In the room we also had ARMOUR, DASH/CAM, SWIS and other programme participants, some of whom secured meetings with investors too.
We know from conversations with out pitchers and programme participants that multiple post-pitch meetings were secured as a result of last night, that feedback has been unanimously positive, that our events have great atmosphere, no sense of forced hierarchies, and an extremely social feel to them. This is what we set out to do with the first Raise and it remains our raison d'être even now. We help make introductions and we assist entrepreneurs in realising their value and building the confidence needed to make the pitch count when they need to make it!
We are building the RAISE community and we are always looking for the most passionate, most engaged, most involved, most active and most dedicated people. We'd love to see you at our next event or, if you can't wait until RAISE V, come up and see us in the office on Commercial Court (Silicon Alley!).